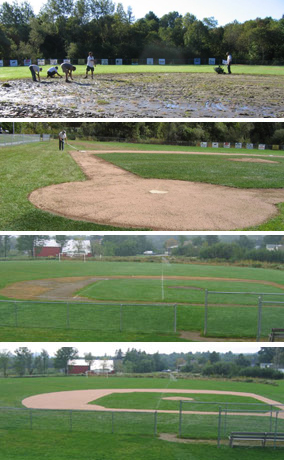 Sports Fields offers complete infield construction and maintenance.
Infield preparations
(reestablishing and trimming
turf edges, reshaping pitchers mound
and smoothing existing infield material (skin portion) to a playable surface.
Installing Sports Fields Infield Mix.
Infield renovation, (stripping entire diamond or just uneven areas, smoothing soil bed, and resodding or reseeding.
Infield conditioner installation.
Mound construction and renovation.
Clay brick installation
( mound or batters boxes).